Ahmed Benmecheddal , Nil Özçaglar-Toulouse  (2015).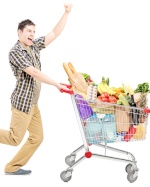 The goal in this research is to offer a new interpretation of activism by focusing not on the various ideologies but on the order of worth that coordinates activism.
Methodology/approach
Ethnographic approaches of participant observation and nondirective interviewing were the methods used in this study.
Findings
Drawing on the order models (Boltanski & Thévenot, 1991), the authors introduce the existence of an "activist order." This order is composed of rules that coordinate activists' practices.… >> continue reading